Our culture and benefits
Let's enjoy more. Enjoy the benefits of balancing your life and your job environment and rewards to make it all worthwhile. Work #LikeABosch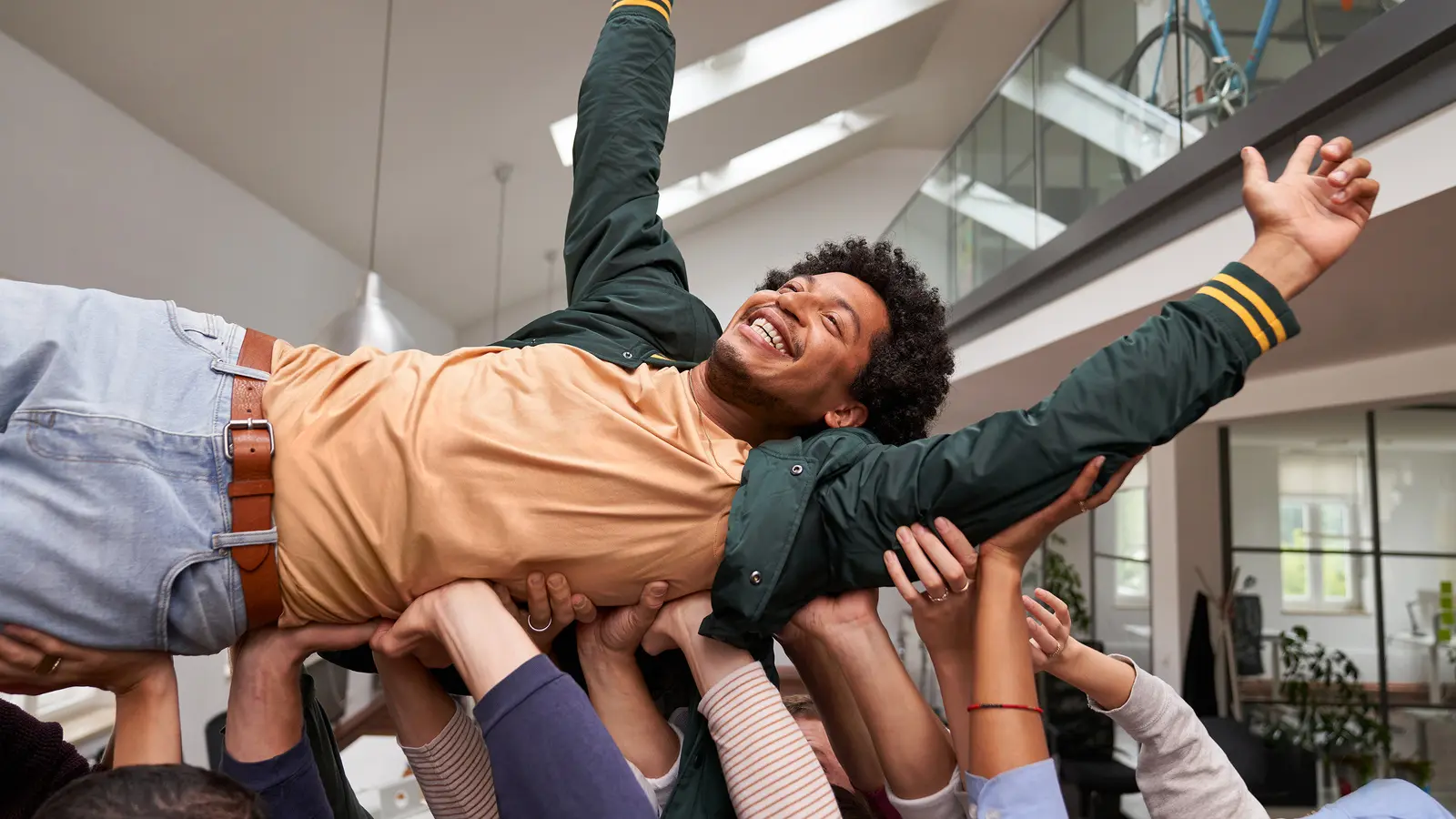 At Bosch, your job matches your lifestyle.
Everyone has their own focus in life. Whether it's about new professional challenges, training and development, or more time for family, friends and hobbies. Whatever your goals — we're flexible. Let's strike a balance.
Archimedes had one of his best ideas in the bath. We know that good ideas can arise anywhere and, with our flexible working policy, you can work in a way that suits you, your project and your team. Even those with management responsibility can make their work fit their life — not the other way around.
Work isn't just about you; it's about those you live with, love and look after. You can only take care of business if we help you take care of those around you.
Parents can work flexible hours, at many locations We'll also organise networking with other parents in the 'family@bosch' forum.
If you're posted abroad, we'll support your partner with finding a job, look-and-see trips, language courses and further training grants.
If you care for relatives, we offer both short and long-term solutions, e.g. part-time.
Your wellbeing is important to us; you matter. Only when you are happy, healthy and have a balanced life can we achieve our goals together. Most of our initiatives, developed in collaboration with leading specialists, are entirely free of charge as we benefit as much as you do. There's a suite of preventative care measures, our 'befit' program that covers physical and mental health; from workplace design through to return-to-work integration management. We're eager to help everybody with mental health, healthy nutrition, and create a brave, balanced and resilient working environment.
Culture, sport and leisure
Work takes a lot out of us so, if you want to achieve a healthy balance, you need to put a lot back in. We have a range of nourishing and enjoyable classes, clubs and events to add a little inspiration, distraction and fun into your Bosch life.
Culture: music and theater
With the Bosch theater troupe, big band, orchestras and choirs, you can tread the boards, play music or sing. All of these groups are led by professional artists. It's your chance to act as a cultural ambassador for our company and perform at locations around the world.
Sports: from aerobics to volleyball
Keep fit together with coworkers by playing soccer and tennis or engaging in such activities as endurance training. A highlight on our recreational calendar is the annual sports meet. You can demonstrate your prowess in more than ten disciplines and forge friendships with coworkers from around the country.
Other Common Interest Groups
At Bosch, we celebrate you
Our people are what make us remarkable. This is why we recognise your contribution with competitive salary packages, attractive benefits, profit shares, and sincere 'thank yous'. Our success is your success. Let's celebrate together.
Enjoy with Bosch — At a glance
Wide range of benefits and perks
Holistic health care with "befit"
Support your personal work-life-balance
Strong, global employee culture