Bosch Store - Innovative solutions under one roof
Spark.NXT – 100 years of Bosch In India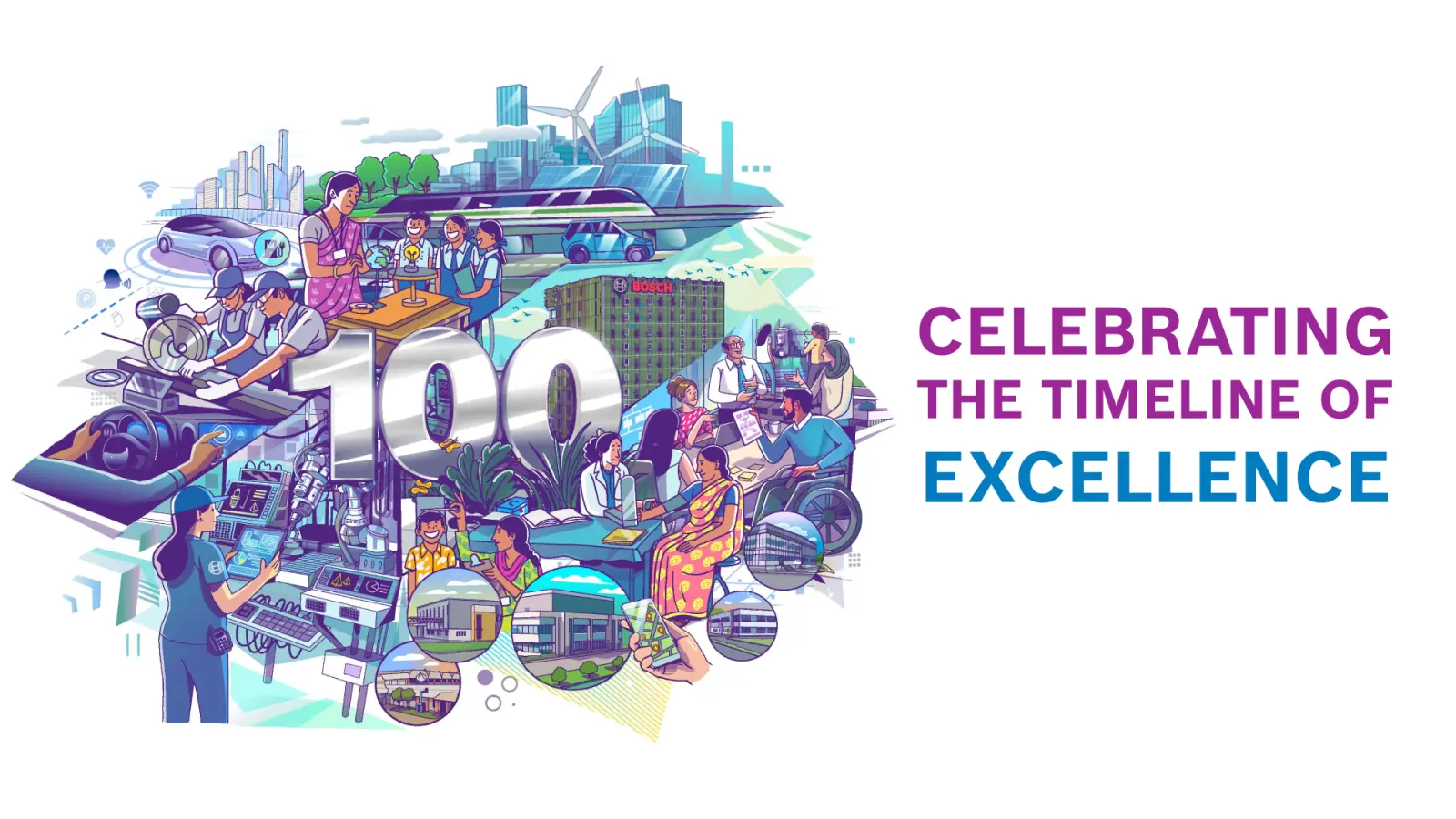 The number 100 stands for infinite potential. We at Bosch India, have come to look at it as the infinite little sparks that could ignite a revolution of innovation. Combining the best of German engineering & Indian entrepreneurship, the Bosch saga in India began with the setting up of the first agency in 1922.This celebration of our illustrious 100 year-journey is all about looking back at the legacy of excellence and about looking forward at the tremendousness of the future that lies ahead.
Get in touch with Bosch
We look forward to your inquiry.
Chat with us!
Do you have questions or recommendations? Get in contact with us. You can contact us 24 hours a day.